Donations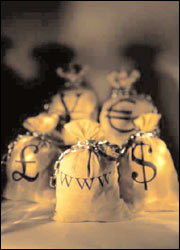 ---
PayPal is the default option; contact us if you'd rather use some other payment method.
How will donations be spent? Small to medium ones will mostly be used for website maintenance and promotional activities (such as the development and sale of transtopian flags, T-shirts, lapel pins, and other paraphernalia). Larger amounts will be reserved for the general development of the movement and its various projects, as mentioned at the S-Club page.
To donate, click on one of the PayPal buttons below & follow instructions.